---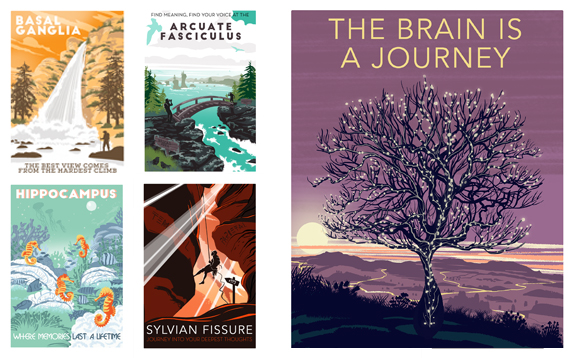 In December 2017, we created a series of "Postcards from the Brain" — an illustrative journey featuring brain regions studied by McGovern researchers. All illustrations were inspired by McGovern research and created by NYC artist Joseph Laney.
For a closer look at these postcards, including a description of how our researchers are studying these particular brain regions, please click on the photos below.
If you'd like some of your own McGovern postcards, please contact our colleagues at the MIT Museum.  We ask that you  share a photo of yourself (with the postcard) in your own lab. Tell us what you're studying and don't forget to tag us @mcgovernmit using the hashtag #McGovernBrains.
Sylvian Fissure