McGovern Institute for Brain Research hosts Chinese delegation
---
Guangdong Party Secretary leads group of officials to discuss research collaborations.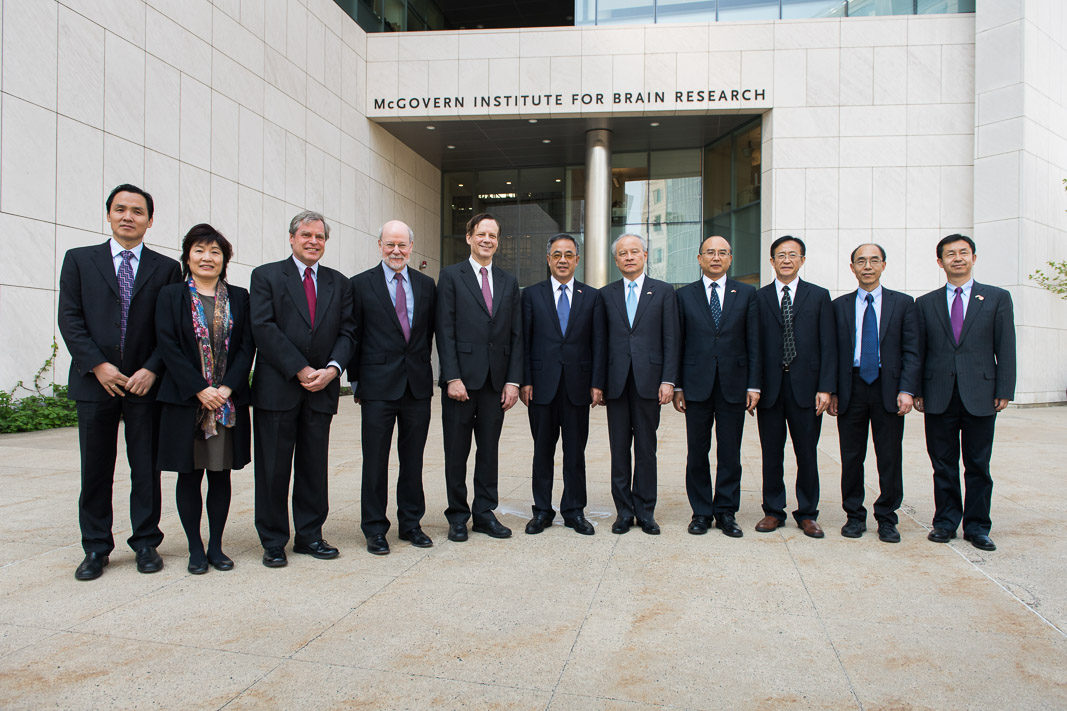 On Thursday May 12, the McGovern Institute for Brain Research at MIT hosted a visiting delegation from China, headed by the Party Secretary of Guangdong Province, Hu Chunhua (Chinese: 胡春华 ) and also including the Mayor of Shenzhen, Xu Qin (Chinese: 许勤 ), the Chinese Ambassador to the US, Cui Tiankai (Chinese: 崔天凯 ) and the Consul-General to New York, Zhang Qiyue (Chinese: 章启月 ). The visitors met with McGovern Director Robert Desimone and faculty members H. Robert Horvitz and Guoping Feng, and listened to presentations on the McGovern Institute's collaboration with neuroscience researchers at the Shenzhen Institute of Advanced Technology (SIAT). The director of SIAT, Fan Jianping (Chinese: 樊建平 ) also attended the meeting, and they discussed the potential for future collaborations and the commercial development of new therapeutics for brain disease in Guangdong.
Robert Desimone, the McGovern Director, said "It was an honor to have Party Secretary Hu Chunhua and his delegation visit the McGovern Institute. He expressed his sincere concern for the many people suffering from brain disease, ranging from autism to Alzheimer's disease. We believe our collaborative projects in Guangdong Province offer real hope." The delegation later toured the MIT Media Lab and met with MIT Provost Martin Schmidt.