New center for autism research established at the McGovern Institute
---
$20 million gift from Lisa Yang and MIT alum Hock Tan to catalyze multidisciplinary autism research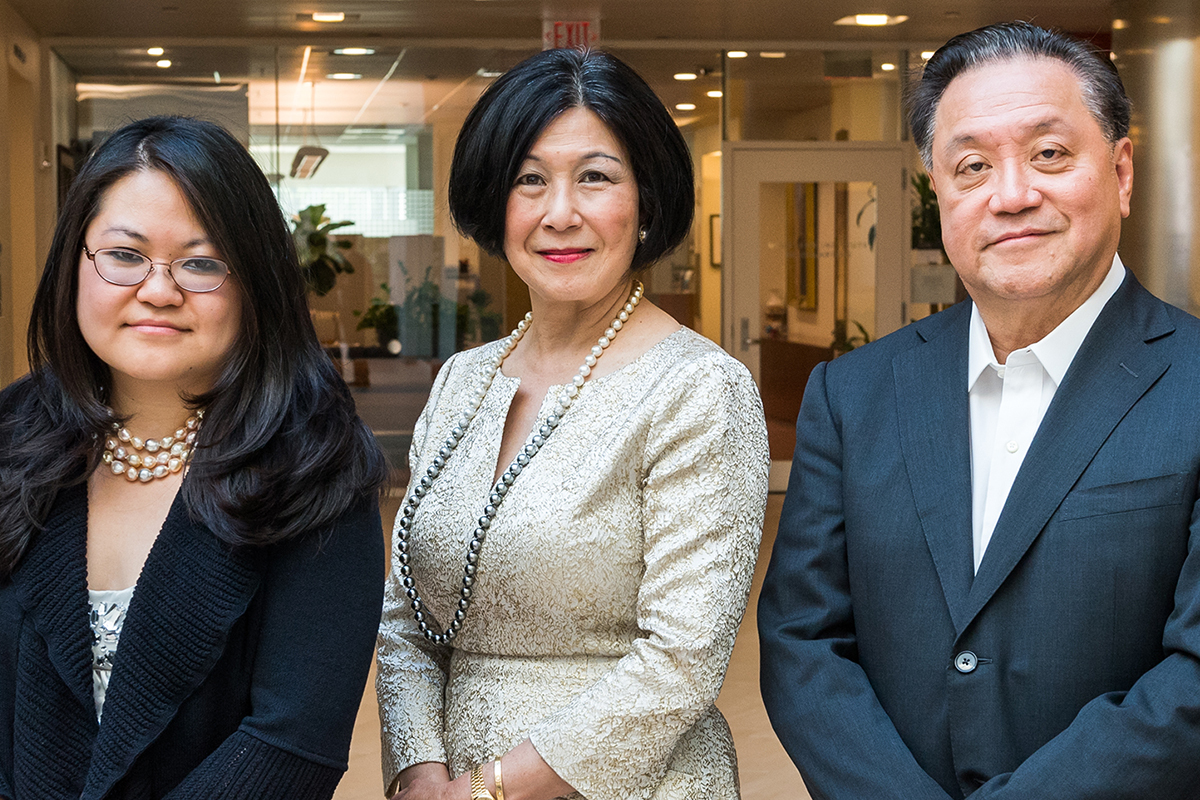 The McGovern Institute is pleased to announce the establishment of a new center dedicated to autism research. The center is made possible by a kick-off commitment of $20 million, made by Lisa Yang and MIT alumnus Hock Tan '75.
The Hock E. Tan and K. Lisa Yang Center for Autism Research will support research on the genetic, biological and neural bases of autism spectrum disorders, a developmental disability estimated to affect 1 in 68 individuals in the United States. Tan and Yang hope their initial investment will stimulate additional support and help foster collaborative research efforts to erase the devastating effects of this disorder on individuals, their families and the broader autism community.
"With the Tan-Yang Center for Autism Research, we can imagine a world in which medical science understands and supports those with autism — and we can focus MIT's distinctive strengths on making that dream a reality. Lisa and Hock's gift reminds us of the impact we envision for the MIT Campaign for a Better World.  I am grateful for their leadership and generosity, and inspired by the possibilities ahead," says MIT President L. Rafael Reif.
"I am thrilled to be investing in an institution that values a multidisciplinary collaborative approach to solving complex problems such as autism," says Hock Tan, who graduated from MIT in 1975 with a bachelor's degree and master's degree in mechanical engineering. "We expect that successful research originating from our Center will have a significant impact on the autism community."
Originally from Penang, Malaysia, Tan has held several high-level finance and executive positions since leaving MIT. Tan is currently CEO of chipmaker Broadcom, Ltd.
Research at the Tan-Yang Center will focus on four major lines of investigation: genetics, neural circuits, novel autism models and the translation of basic research to the clinical setting.  By focusing research efforts on the origins of autism in our genes, in the womb and in the first years of life, the Tan-Yang Center aims to develop methods to better detect and potentially prevent autism spectrum disorders entirely. To help meet this challenge, the Center will support collaborations across multiple disciplines—from genes to neural circuits—both within and beyond MIT.
"MIT has some of the world's leading scientists studying autism," says McGovern Institute director Robert Desimone. "Support from the Tan-Yang Center will enable us to pursue exciting new directions that could not be funded by traditional sources. We will exploit revolutionary new tools, such as CRISPR and optogenetics, that are transforming research in neuroscience. We hope to not only identify new targets for medicines, but also develop novel treatments that are not based on standard pharmacological approaches. By supporting cutting-edge autism research here at MIT as well as our collaborative institutions, the Center holds great promise to accelerate our basic understanding of this complex disorder."
"Millions of families have been impacted by autism," says Yang, a longtime advocate for the rights of individuals with disabilities and learning differences. "I am profoundly hopeful that the discoveries made at the Tan-Yang Center will have a long-term impact on the field of autism research and will provide fresh answers and potential new treatments for individuals affected by this disorder."