Future Forward: Leadership Lessons from Patrick McGovern
---
New biography about McGovern Institute co-founder details the principles that led to McGovern's success as a businessman and philanthropist.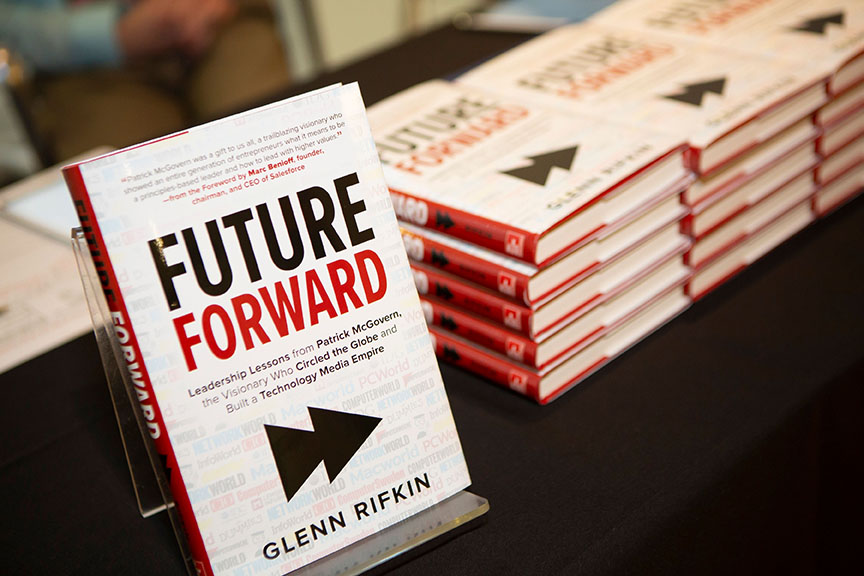 More than half a century ago in a small gray house in Newton, Massachusetts, Patrick McGovern '59 started what would eventually become the global publishing, research and technology investment powerhouse IDG. In the year 2000, he became a world-renowned philanthropist with his establishment of MIT's McGovern Institute for Brain Research, one of the top neuroscience institutes in the world.
In the new book Future Forward: Leadership Lessons from Patrick McGovern, the Visionary Who Circled the Globe and Built a Technology Media Empire, author Glenn Rifkin details the legendary principles that McGovern relied on to drive the success of both IDG and the McGovern Institute: forge a clear mission that brings together everyone at all levels in an organization; empower employees to make decisions and propose new ideas; and create invigorating, positive atmospheres that bring out the best in people.
These lessons and more are detailed in Future Forward, available now at bookstores everywhere.