International Dyslexia Association recognizes John Gabrieli with highest honor
---
MIT neuroscientist receives Samuel Torrey Orton Award for his contributions to dyslexia research.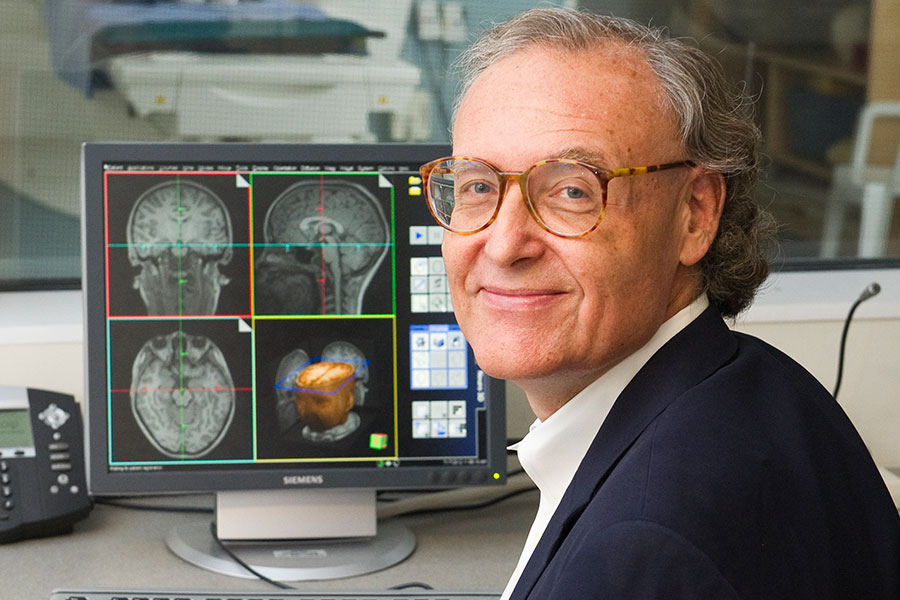 Cognitive neuroscientist John Gabrieli has been named the 2021 winner of the Samuel Torrey Orton Award, the International Dyslexia Association's highest honor. The award recognizes achievements of leading researchers and practitioners in the dyslexia field, as well as those of individuals with dyslexia who exhibit leadership and serve as role models in their communities.
"I am grateful to the International Dyslexia Association for this recognition," said Gabrieli, who is the Grover Hermann Professor of Health Sciences and Technology, a professor of brain and cognitive sciences, and a member of MIT's McGovern Institute for Brain Research. "The association has been such an advocate for individuals and their families who struggle with dyslexia, and has also been such a champion for the relevant science. I am humbled to join the company of previous recipients of this award who have done so much to help us understand dyslexia and how individuals with dyslexia can be supported to flourish in their growth and development."
Gabrieli, who is also the director of MIT's Athinoula A. Martinos Imaging Center, uses neuroimaging and behavioral tests to understand how the human brain powers learning, thinking, and feeling.  For the last two decades, Gabrieli has sought to unravel the neuroscience behind learning and reading disabilities and, ultimately, convert that understanding into new and better education interventions—a sort of translational medicine for the classroom.
"We want to get every kid to be an adequate reader by the end of the third grade," Gabrieli says. "That's the ultimate goal: to help all children become learners."
In March of 2018, Gabrieli and the MIT Integrated Learning Initiative—MITili, which he also directs—announced a $30 million-dollar grant from the Chan Zuckerberg Initiative for a collaboration between MIT, the Harvard Graduate School of Education, and Florida State University. This partnership, called "Reach Every Reader" aims to make significant progress on the crisis in early literacy – including tools to identify children at risk for dyslexia and other learning disabilities before they even learn to read.
"John is especially deserving of this award," says Hugh Catts, Gabrieli's colleague at Reach Every Reader. Catts is a professor and director of the School of Communications Science and Disorders at Florida State University. "His work has been seminal to our understanding of the neural basis of learning and learning difficulties such as dyslexia. He has been a strong advocate for individuals with dyslexia and a mentor to leading experts in the field," says Catts, who is also received the Orton Award in 2008.
"It's a richly deserved honor,"says Sanjay Sarma, the Fred Fort Flowers (1941) and Daniel Fort Flowers (1941) Professor of Mechanical Engineering at MIT. "John's research is a cornerstone of MIT's efforts to make education more equitable and accessible for all. His contributions to learning science inform so much of what we do, and his advocacy continues to raise public awareness of dyslexia and helps us better reach the dyslexic community through literacy initiatives such as Reach Every Reader. We're so pleased that his work has been recognized with the Samuel Torrey Orton Award," says Sarma, who is also Vice President for Open Learning at MIT.
Gabrieli will deliver the Samuel Torrey Orton and Joan Lyday Orton Memorial Lecture this fall in North Carolina as part of the 2021 International Dyslexia Association's Annual Reading, Literacy and Learning Conference.