What is a Spot Award?
MIT Appreciation Awards (aka "On-the-Spot" or "Spot" awards) recognize exceptional contributions by individuals or teams to the MIT community. Spot Award nominations can be made at any time and, as the name implies, awards are delivered at the time of achievement.
Who qualifies for a Spot Award?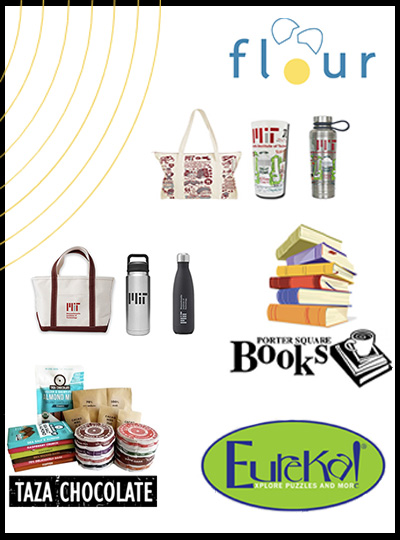 Any member of the McGovern Institute community may nominate another McGovern member or members for a Spot Award. As with all awards, Spot Awards should be tied to a specific message of recognition for a concrete or measurable goal, achievement, or contribution. Individuals are eligible to receive one spot award in any six month period. The types of contributions that might be recognized through appreciation awards are:
Staying late to help someone prepare a presentation for the next day
Volunteering to cover for a co-worker who is out sick
Going above and beyond to help boost morale or create a positive, inclusive work environment
Exceeding expectations for a goal or milestone in a long-term collaborative project
Please contact Gayle Lutchen with questions regarding Spot award eligibility.
What do Spot Award winners receive?
Once notified of their award, Spot Award recipients will receive a list of prize options from which to select their gift. These options include gifts from Eureka Puzzles, Porter Square Books, MIT COOP, and Flour, among others.
How do I nominate someone for a Spot Award?
To nominate a member of the McGovern community for a Spot Award, simply fill out the form below. Once submitted, you will receive an email confirmation and the award recipient will be notified by McGovern AO Gayle Lutchen or HR Administrator Meaghan Jalbert.
Please contact Gayle Lutchen with questions regarding the nomination process.