Seeing the light: Ed Boyden's tools for hackers
---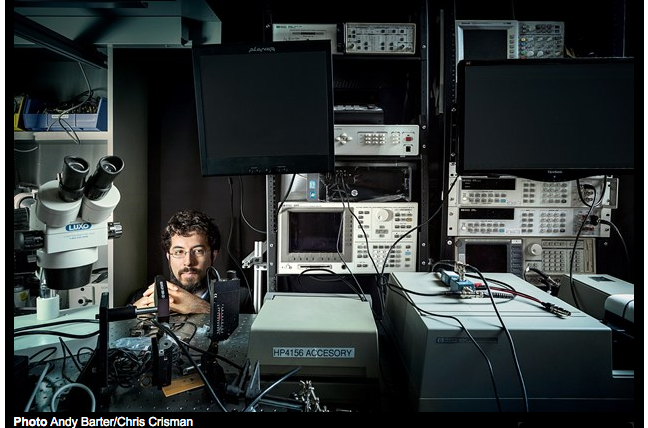 The November 2012 issue of Wired UK features McGovern neuroscientist, Ed Boyden.
"Ed Boyden, an engineer turned neuroscientist, makes tools for brain hackers. In his lab at MIT, he's built a robot that can capture individual neurons and uses light potentially to control major diseases — all in his quest to 'solve the brain'." — Ed Yong, Wired UK
Read the full profile here.