Brains on Trial with Alan Alda
---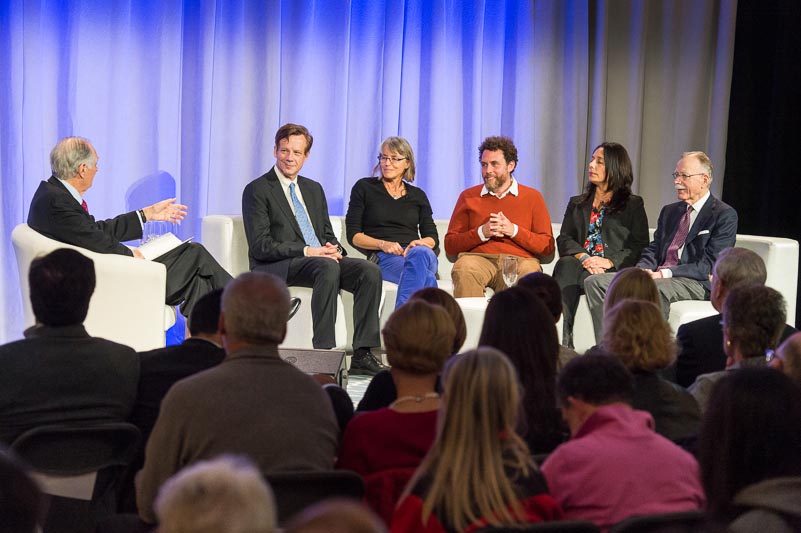 What if we could peer into the brain to determine guilt or innocence? Could advances in neuroscience help reform our criminal justice system?
On Tuesday, September 17th, the McGovern Institute hosted a discussion with a distinguished group of legal and neuroscience experts who debated these and related questions. Alan Alda moderated the panel of experts, showed clips from his 2-part PBS special, "Brains on Trial," and engaged the audience in a Q&A session.
See below for a photo gallery of the event. All photos courtesy of Justin Knight.