Feng Zhang named winner of the 2018 Keio Medical Science Prize
---
McGovern Institute scientist wins prize celebrating outstanding and creative achievements made in the life and medical sciences.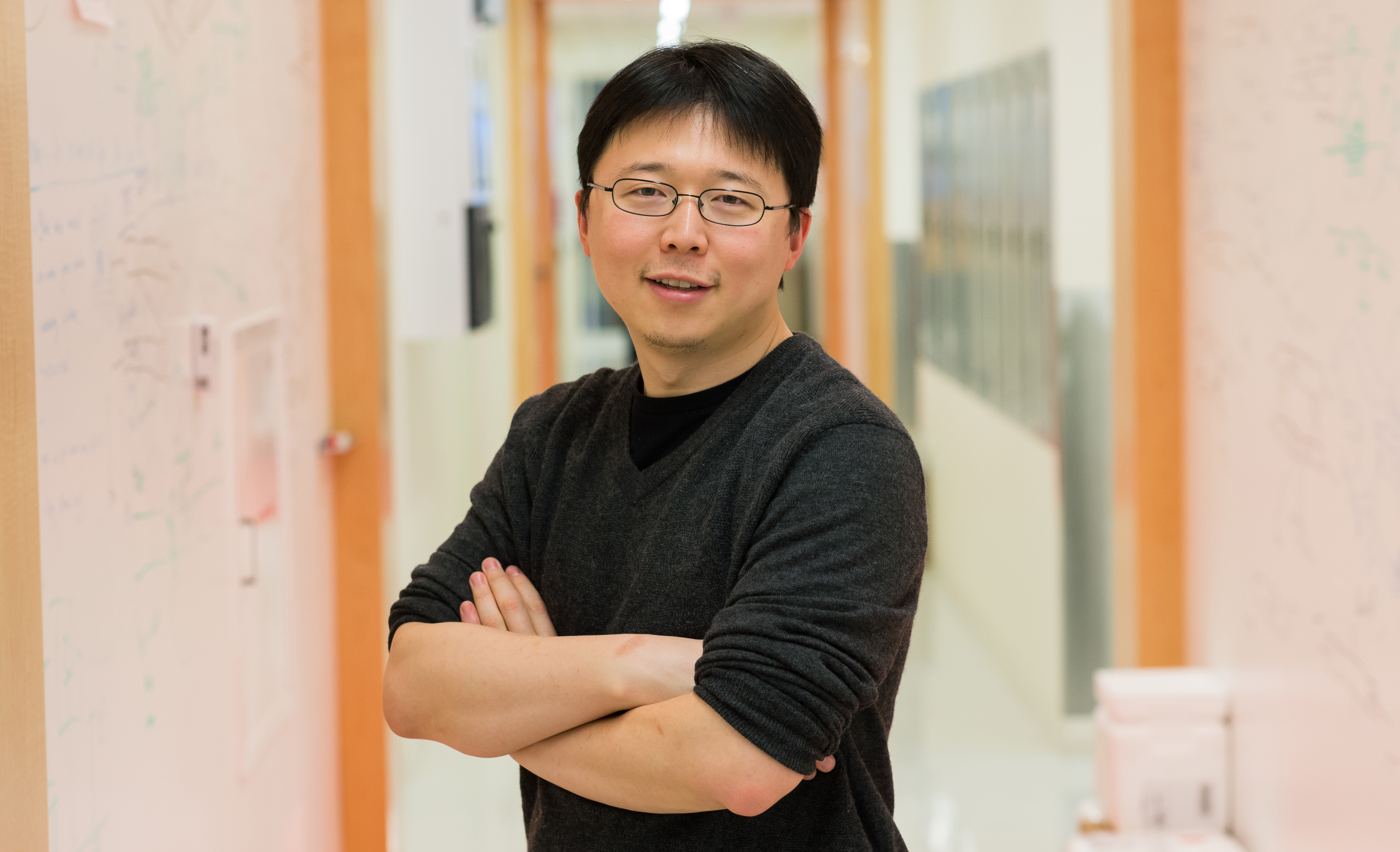 Feng Zhang and Masashi Yanagisawa have been named the 2018 winners of the prestigious Keio Medical Science Prize. Zhang is being recognized for the groundbreaking development of CRISPR-Cas9-mediated genome engineering in cells and its application for medical science. Zhang is an HHMI Investigator and the James and Patricia Poitras Professor of Neuroscience at MIT, an associate professor in MIT's Departments of Brain and Cognitive Sciences and Biological Engineering, an investigator at the McGovern Institute for Brain Research, and a core member of the Broad Institute of MIT and Harvard. Masashi Yanagisawa, Director of the International Institute for Integrative Sleep Medicine at the University of Tsukuba, is being recognized for his seminal work on sleep control mechanisms.
"We are delighted that Feng is now a Keio Prize laureate," says McGovern Institute Director Robert Desimone. "This truly recognizes the remarkable achievements that he has made at such a young age."
The Keio Medical Prize is awarded to a maximum of two scientists each year, and is now in its 23rd year. The prize is offered by Keio University, and the selection committee specifically looks for laureates that have made an outstanding contribution to medicine or the life sciences. The prize was initially endowed by Dr. Mitsunada Sakaguchi in 1994, with the express condition that it be used to commend outstanding science, promote medical advances in medicine and the life sciences, expand researcher networks, and contribute to the well-being of humankind. The winners receive a certificate of merit, medal, and a monetary award of 10 million yen.
Feng Zhang is a molecular biologist who has contributed to the development of multiple molecular tools to accelerate our understanding of human disease and create new therapeutic modalities. During his graduate work Zhang contributed to the development of optogenetics, a system for activating neurons using light, which has advanced our understanding of brain connectivity. Zhang went on to pioneer the deployment of the microbial CRISPR-Cas9 system for genome engineering in eukaryotic cells. The ease and specificity of the system has led to its widespread use across the life sciences and it has groundbreaking implications for disease therapeutics, biotechnology, and agriculture. Zhang has continued to mine bacterial CRISPR systems for additional enzymes with useful properties, leading to the discovery of Cas13, which targets RNA, rather than DNA, and may potentially be a way to treat genetic diseases without altering the genome. He has also developed a molecular detection system called SHERLOCK based on the Cas13 family, which can sense trace amounts of genetic material, including viruses and alterations in genes that might be linked to cancer.
"I am tremendously honored to have our work recognized by the Keio Medical Prize," says Zhang. "It is an inspiration to us to continue our work to improve human health."
The prize ceremony will be held on December 18th 2018 at Keio University in Tokyo, Japan.