CRISPR makes several Discovery of the Decade lists
---
The advent of genome editing by CRISPR was listed as a key scientific discovery by multiple media outlets.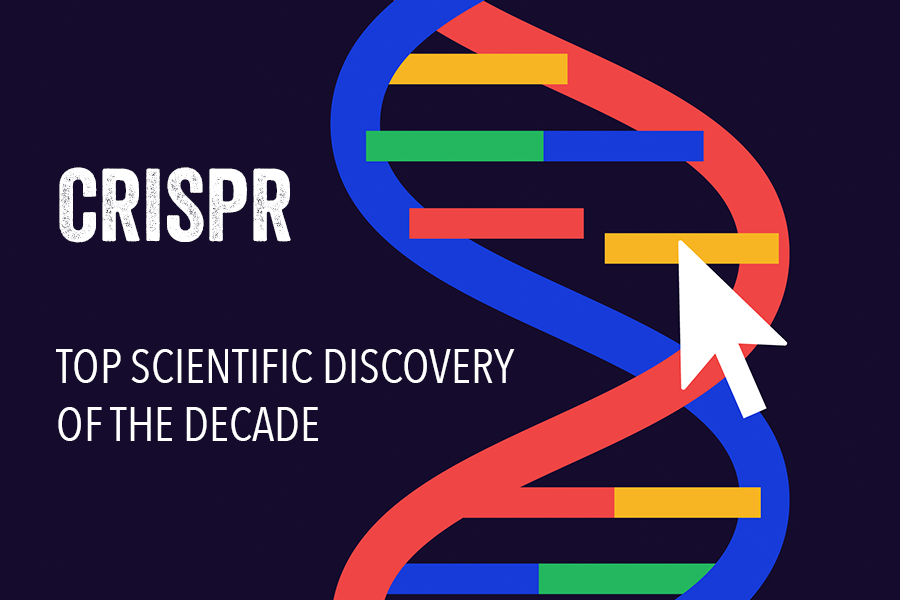 As we reach milestones in time, it's common to look back and review what we learned. A number of media outlets, including National Geographic, NPR, The Hill, Popular Mechanics, Smithsonian Magazine, Nature, Mental Floss, CNBC, and others, recognized the profound impact of genome editing, adding CRISPR to their discovery of the decade lists.
"In 2013, [CRISPR] was used for genome editing in a eukaryotic cell, forever altering the course of biotechnology and, ultimately our relationship with our DNA."
— Popular Mechanics
It's rare for a molecular system to become a household name, but in less than a decade, CRISPR has done just that. McGovern Investigator Feng Zhang played a key role in leveraging CRISPR, an immune system found originally in prokaryotic – bacterial and archaeal – cells, into a broadly customizable toolbox for genomic manipulation in eukaryotic (animal and plant) cells. CRISPR allows scientists to easily and quickly make changes to genomes, has revolutionized the biomedical sciences, and has major implications for control of infectious disease, agriculture, and treatment of genetic disorders.