Turning lemons into lemonade
---
Gayle Lutchen manages a vibrant brain research institute from her home office during the pandemic.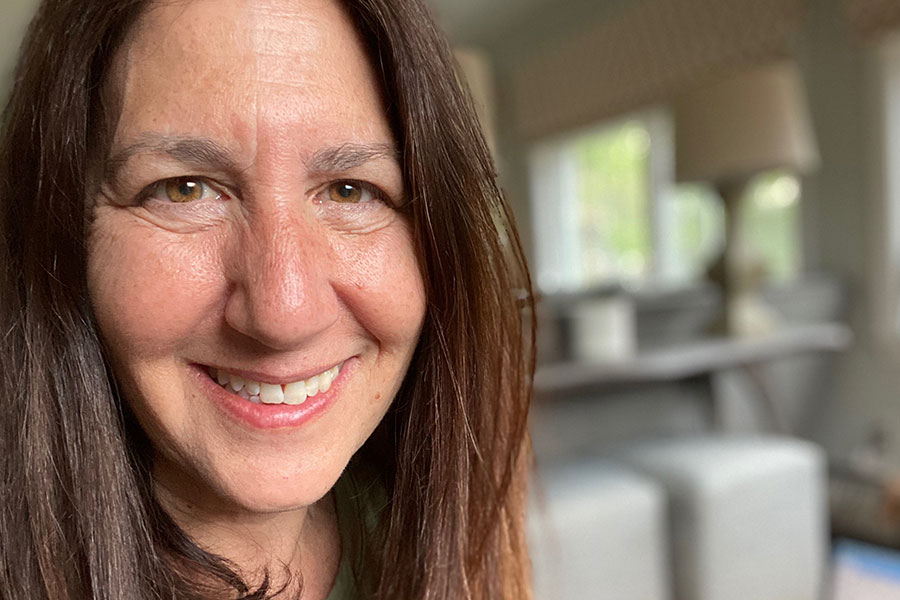 When it was announced that all non-research staff were to work from home I think we were all in shock – well, I was in shock.
I always envisioned my role as being tied to actually being on campus in our building.  That said, our headquarters packed up in record time and in one day we were all working from home.  I thrive on a lot of structure in my day, so coordinated a daily check-in meeting with our HQ team. I think that has made a big difference in how we have all acclimated to working at home.
We are still connected, troubleshooting issues, and being incredibly productive.
I spent the first month basically coordinating the ramp-down of the building, so many lists!  Now thankfully, we are looking to the future, and to one day re-engaging with the building.
I see myself as a conduit for information from senior leadership at MIT to our group in MIBR HQ and I continue to brainstorm with staff, gather each morning for coffee, and put forth a glass half-full mentality.  The team I work with is amazing and I feel we keep each other focused and committed to supporting our researchers and faculty, and keeping our cool under challenging circumstances. I've also kept up with my workout routine and have started experimenting with different recipes for my family.  I continue to try to turn lemons into lemonade, both at work and home.
---
Gayle Lutchen has been the Assistant Director for Administration at the McGovern Institute for twenty years.