Partnership with MIT Museum explores relationship between neuroscience and society
---
MIT Museum and McGovern Institute test the potential for a new Center for Neuroscience and Society with a planning grant from the Dana Foundation.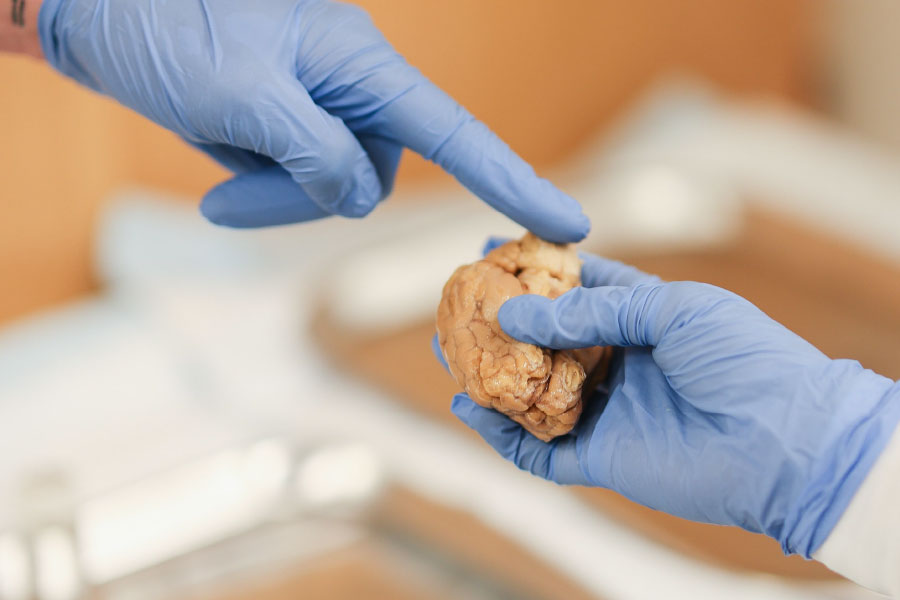 What does a healthy relationship between neuroscience and society look like? How do we set the conditions for that relationship to flourish? Researchers and staff at the McGovern Institute and the MIT Museum have been exploring these questions with a five-month planning grant from the Dana Foundation.
Between October 2022 and March 2023, the team tested the potential for an MIT Center for Neuroscience and Society through a series of MIT-sponsored events that were attended by students and faculty of nearby Cambridge Public Schools. The goal of the project was to learn more about what happens when the distinct fields of neuroscience, ethics, and public engagement are brought together to work side-by-side.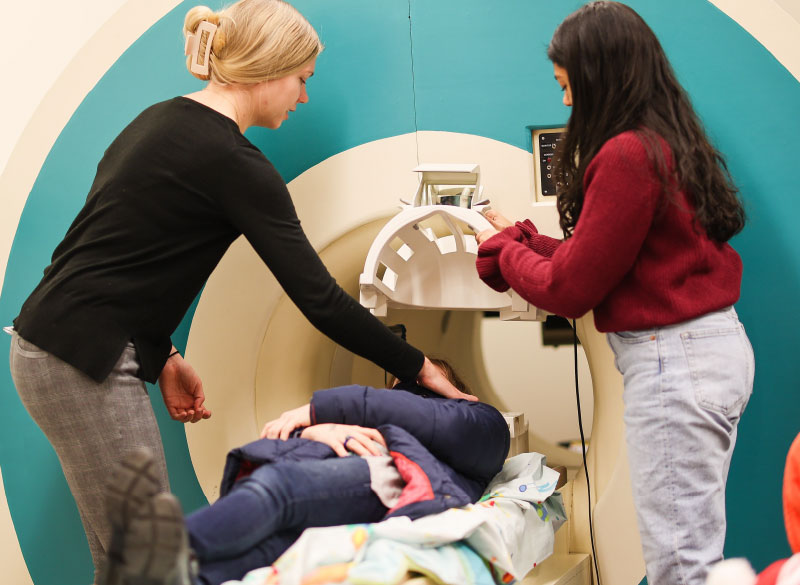 Middle schoolers visit McGovern
Over four days in February, more than 90 sixth graders from Rindge Avenue Upper Campus (RAUC) in Cambridge, Massachusetts, visited the McGovern Institute and participated in hands-on experiments and discussions about the ethical, legal, and social implications of neuroscience research. RAUC is one of four middle schools in the city of Cambridge with an economically, racially, and culturally diverse student population. The middle schoolers interacted with an MIT team led by McGovern Scientific Advisor Jill R. Crittenden, including seventeen McGovern neuroscientists, three MIT Museum outreach coordinators, and neuroethicist Stephanie Bird, a member of the Dana Foundation planning grant team.
"It is probably the only time in my life I will see a real human brain." – RAUC student
The students participated in nine activities each day, including trials of brain-machine interfaces, close-up examinations of preserved human brains, a tour of McGovern's imaging center in which students watched as their teacher's brain was scanned, and a visit to the MIT Museum's interactive Artificial Intelligence Gallery.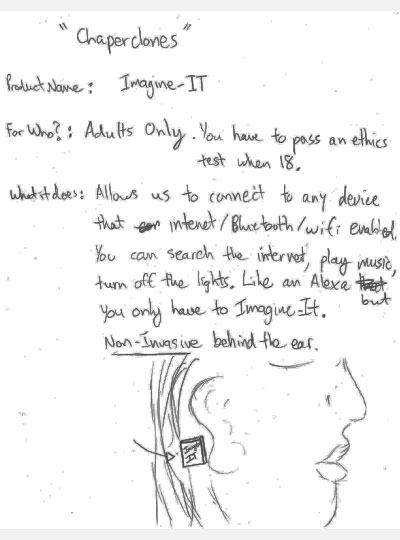 To close out their visit, students worked in groups alongside experts to invent brain-computer interfaces designed to improve or enhance human abilities. At each step, students were introduced to ethical considerations through consent forms, questions regarding the use of animal and human brains, and the possible impacts of their own designs on individuals and society.
"I admit that prior to these four days, I would've been indifferent to the inclusion of children's voices in a discussion about technically complex ethical questions, simply because they have not yet had any opportunity to really understand how these technologies work," says one researcher involved in the visit. "But hearing the students' questions and ideas has changed my perspective. I now believe it is critically important that all age groups be given a voice when discussing socially relevant issues, such as the ethics of brain computer interfaces or artificial intelligence."
For more information on the proposed MIT Center for Neuroscience and Society, visit the MIT Museum website.