Mark Harnett named Vallee Foundation Scholar
---
MIT neuroscientist is among five people selected to receive the early career award.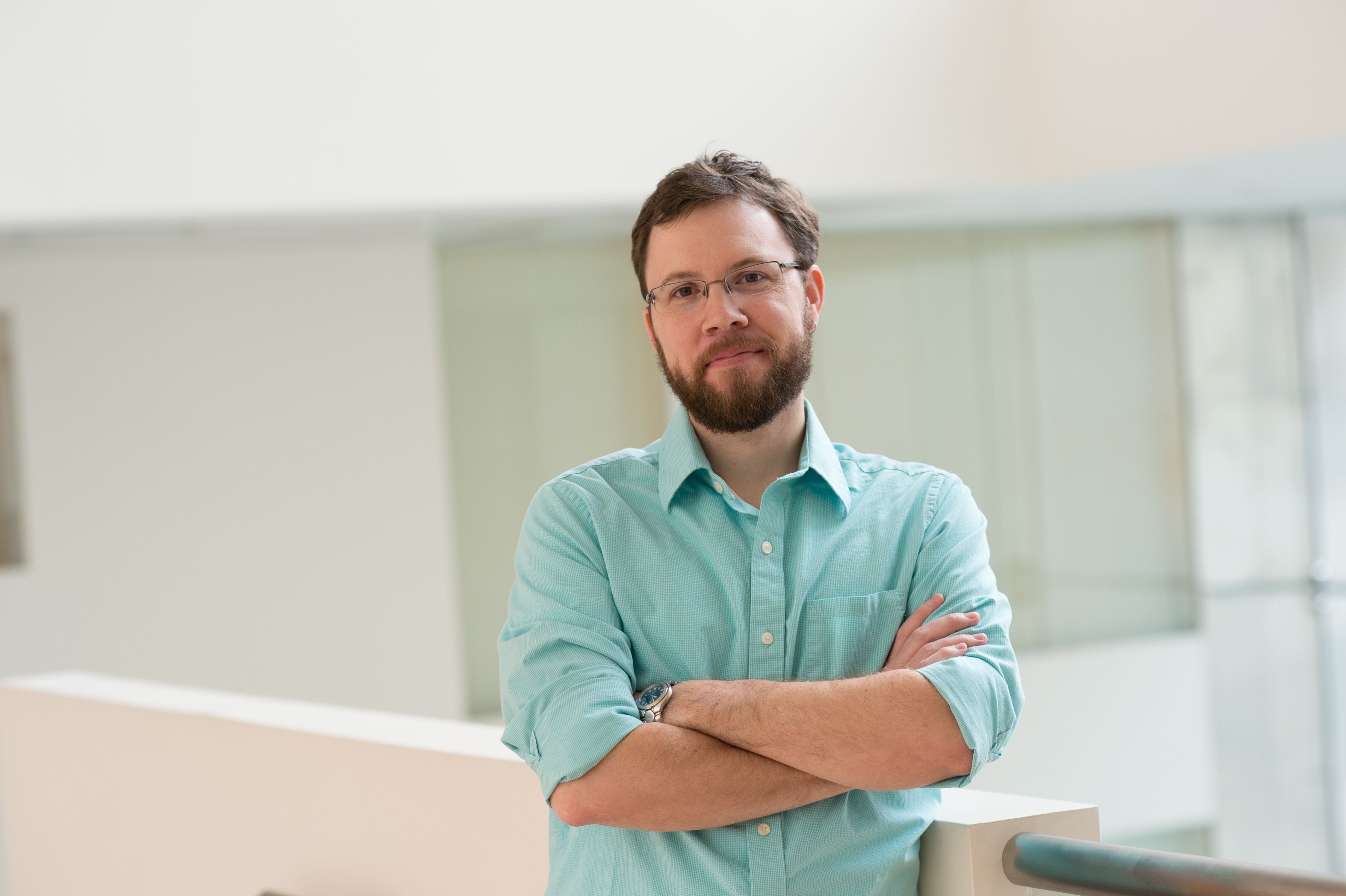 The Bert L and N Kuggie Vallee Foundation has named McGovern Institute investigator Mark Harnett a 2018 Vallee Scholar. The Vallee Scholars Program recognizes original, innovative, and pioneering work by early career scientists at a critical juncture in their careers and provides $300,000 in discretionary funds to be spent over four years for basic biomedical research. Harnett is among five researchers named to this year's Vallee Scholars Program.
Harnett, who is also the Fred and Carole Middleton Career Development Assistant Professor in the Department of Brain and Cognitive Sciences, is being recognized for his work exploring how the biophysical features of neurons give rise to the computational power of the brain. By exploiting new technologies and approaches at the interface of biophysics and systems neuroscience, research in the Harnett lab aims to provide a new understanding of the biology underlying how mammalian brains learn. This may open new areas of research into brain disorders characterized by atypical learning and memory (such as dementia and schizophrenia) and may also have important implications for designing new, brain-inspired artificial neural networks.
The Vallee Foundation was established in 1996 by Bert and Kuggie Vallee to foster originality, creativity, and leadership within biomedical scientific research and medical education. The foundation's goal to fund originality, innovation, and pioneering work "recognizes the future promise of these scientists who are dedicated to understanding fundamental biological processes." Harnett joins a list of 24 Vallee Scholars, including McGovern investigator Feng Zhang, who have been appointed to the program since its inception in 2013.